Pam Burridge and Layne Beachley honoured at
Celebration of Australian Women in Surf Gala 2017
Generations of Australian women's surfing royalty gathered on Saturday night to celebrate the iconic women of the sport at a glamorous black-tie gala event, hosted by the Sally Fitzgibbons Foundation.
The annual Celebration of Australian Women in Surf attracted over 220 guests who joined in celebrating the incredible lives of Pam Burridge and Layne Beachley. Both women were honoured for their sacrifices and achievements in shaping the careers of our country's top competitors.
"It's quite a remarkable opportunity to have lived the life we've lived as professional surfers," said Layne Beachley.
"To be back in this room with so many influential friends, families, mentors, champions and legends of the sporting world is incredible. To look back on the career that I've lived and go, wow… the opportunities surfing has presented me are incredible to consider."
"I'm just grateful I've been able to stand on the shoulders of giants, like Pam (Burridge), like Pauline (Menczer) and other people who've shaped the career I've lived."
Other greats in the room included Australia's first world champion in 1964, Phyllis O'Donnell, 10 times Bells Beach Champion, Gail Couper, 1993 World Champion Pauline Menczer, former #2 pro surfer, Jodie Cooper, Rookie of the Year, Keely Andrew and future star, Sabre Norris.
In accepting recognition, Pam Burridge said, "I'm really proud to be here. This is such a special event. Last year, I remember going home saying to myself, I can't wait for next year."
"Congratulations to Sally and the team. To back it up again this year – I mean, one is easy, backing it up is hard," the 1990 World Champion jokes.
The night was a great success in raising awareness of Sally's Community issues, initially to combat the increasing effects of obesity, particularly in children and Future awareness programs revolving around the Environment with a focus on the Ocean.
"I'm so proud to be a part of this", said Sally Fitzgibbons. "To be a beneficiary of the legacy, the energy the heart and soul you've put into your performances."
"It's a great night to share our stories while raising awareness of important social issues. Bringing us all together is a privilege for me, it's completely humbling. Thank you for celebrating."
Thank you to our partners for making this night possible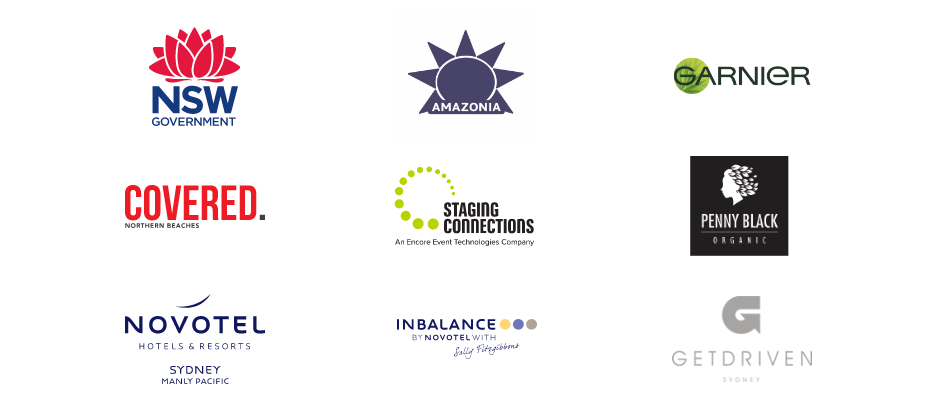 The Office of Sport works with key sector partners to develop a vibrant and valued sport and active recreation sector.  At our core, we believe sport and recreation are for everyone. The Office actively supports women's participation in sport and is proud to sponsor the Celebration of Australian Women in Surf Gala Dinner.
At Amazonia, we educate and inspire people to make conscious health decisions. We sustainably source the best nutritional ingredients used to create our range of organic supplementation. We are proud sponsors of Sally Fitzgibbons and proud to sponsor the celebration of Australian Women in Surf Gala Dinner.
It can be hard keeping up with your fitness goals when you're away from home. InBalance by Novotel makes it easy by providing you with everything you need for a healthy body and a healthy mind. Check out Sally Fitzgibbons' healthy food menu options and in-room fitness video whilst staying with Novotel.
Discover the ultimate seaside getaway at Novotel Manly Pacific overlooking the beautiful Manly Beach. Whether you want to experience beachside romance in one of our ocean view rooms, reconnect with the family building sandcastles on the beach or are looking for the perfect corporate getaway to host your next conference. Novotel Manly Pacific is the ideal location.